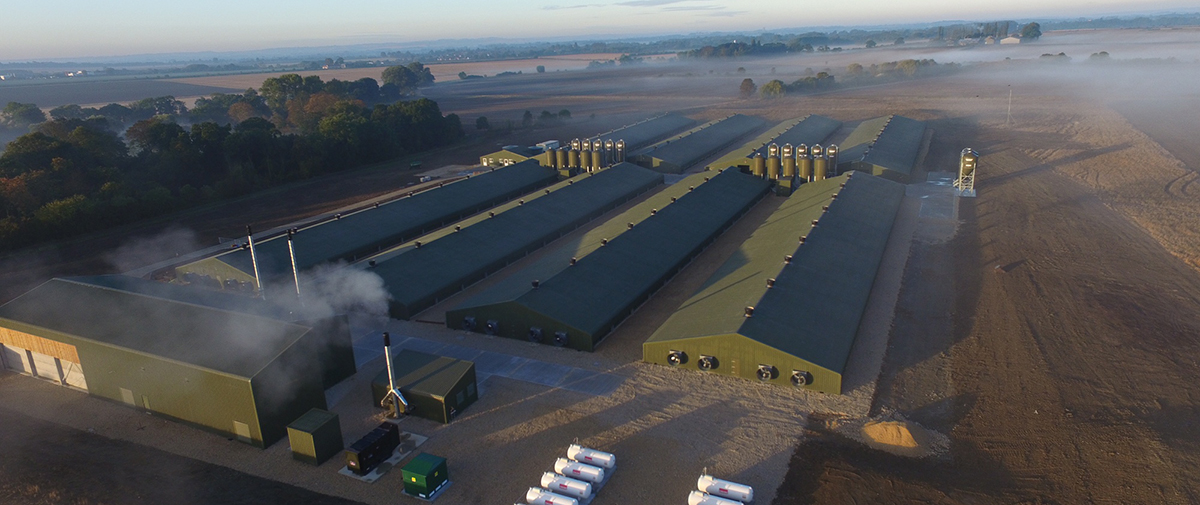 Vine Poultry Farm Case Study
Clarke Group Construction Ltd completed the construction of eight clear span steel framed poultry sheds at Vine Farm, Baldock in July 2016. The project was managed by Clarke Group from the very beginning; from initial designs, right to handover of the finished structures.
On arrival, the site was agricultural land but now comprises of an eight-shed poultry site that is heated with wood chip bio-mass. The finished build also includes a GP block providing office space, a kitchen, class room, viewing gallery and welfare facilities. The gallery has been built alongside the sheds to help with educating individuals about poultry farming; including how they are run and how welfare for the birds is provided.