Clarke Group construct large office block
Clarke Group are currently in the process of constructing a large, new office block for a manufacturing facility in the Grantham area. The office block, measuring 220m2, will add a variety of offices/meeting rooms, kitchen areas and changing areas to the premises; critical additional space for their ongoing growth and development.
This project is a fantastic example of Clarke Group's capacity to adapt and problem solve in the face of a major project issue. Upon breaking ground on the site, it was discovered that due to poor ground conditions the entire structural foundation design needed to be reworked. Clarke Group called upon their own employees' expertise and a well-regarded local structural engineer to completely redesign the foundations. This was handled efficiently by the Contracts Manager who kept the client informed throughout the entire re-design process.
Upon finalising the design, Clarke Group mobilised their own groundworks team and plant machinery to ensure works recommenced on site immediately. The project is due to be completed 10th July 2020.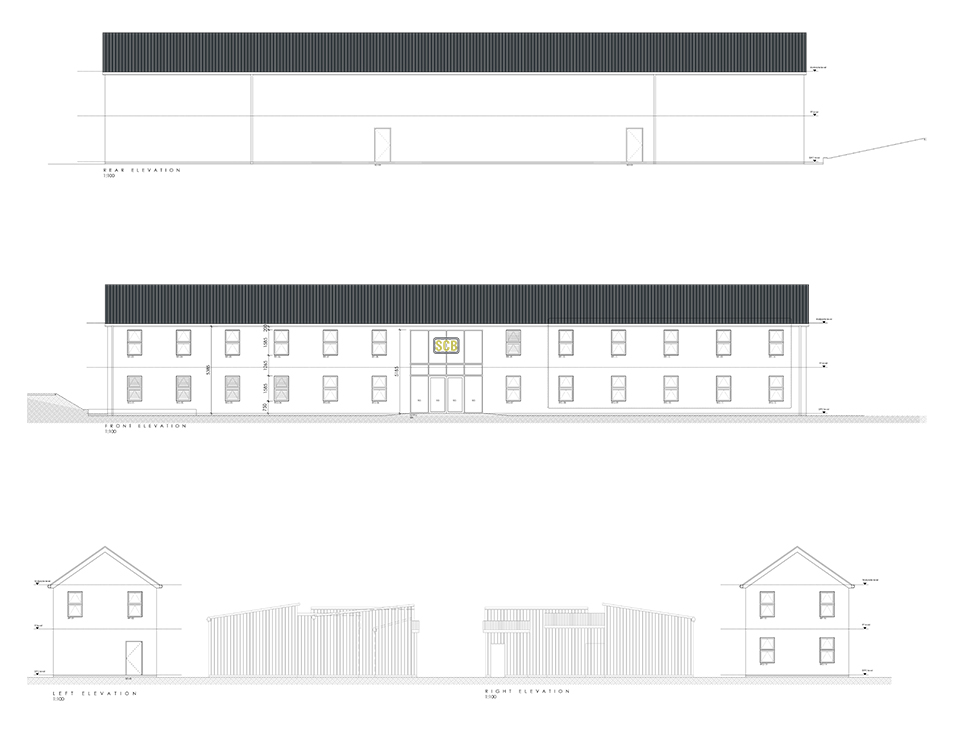 Core Architects' Construction Elevations