PROJECT WIN – Manthorpe Church
Clarke Group are thrilled to have been awarded this eagerly anticipated project at the church of St John the Evangelist in Manthorpe near Grantham!
Clarke Group have been appointed as the main Contractor for the construction of the community hall to the west side of the church and new utility buildings to the north (see proposed elevation above). They will also be responsible for constructing a new parish office and the re-ordering and upgrading of the interior of the church.
Members of the Clarke Group team and the architect Guy Forman were in attendance at the Turf Turning ceremony hosted by Father Stuart Cradduck on the 27th August, this marked the commencement of the 45-week project.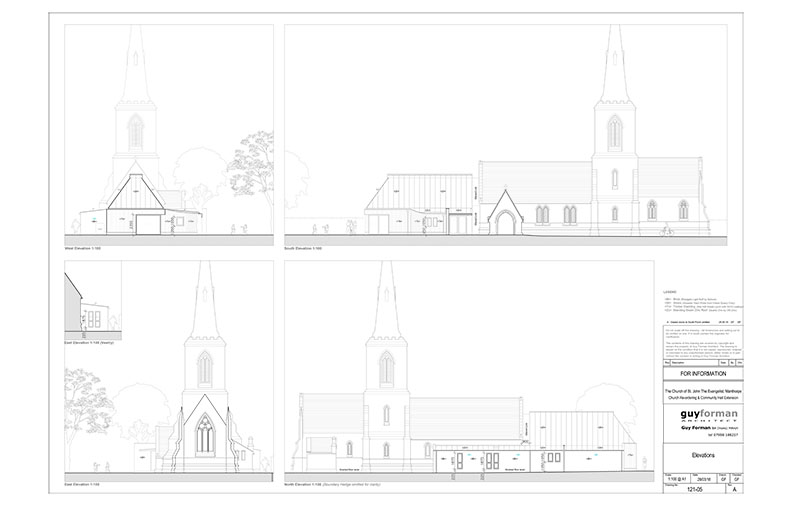 Read more about the works here.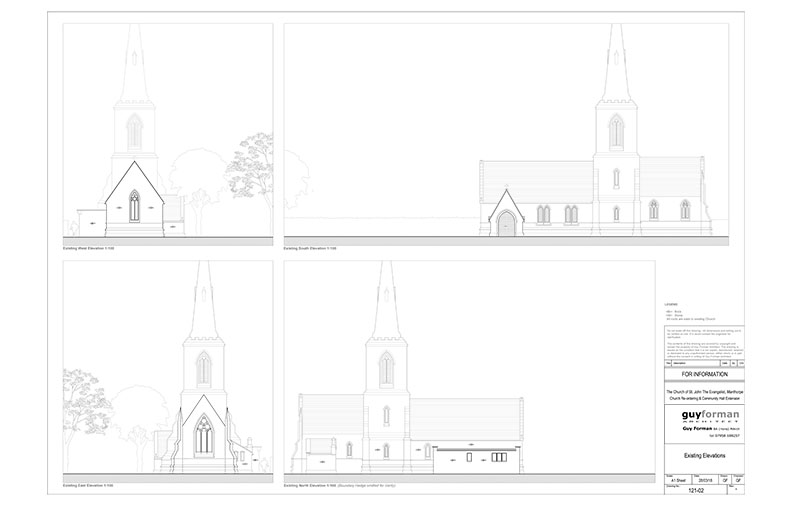 Existing Elevations