Turkey Awards 2016
This year's British Turkey Awards were held at The Sheraton Park Lane Hotel in London on 22nd September 2016. Over 200 people attend the event which Clarke Group proudly sponsored and attended.
James Toyne presented the award for the Best Service Operator of the Year category to Mitchells & Butler, who have now won two consecutive years in a row.  Hugh Denis (comedian) was this year's entertainment and had everyone laughing.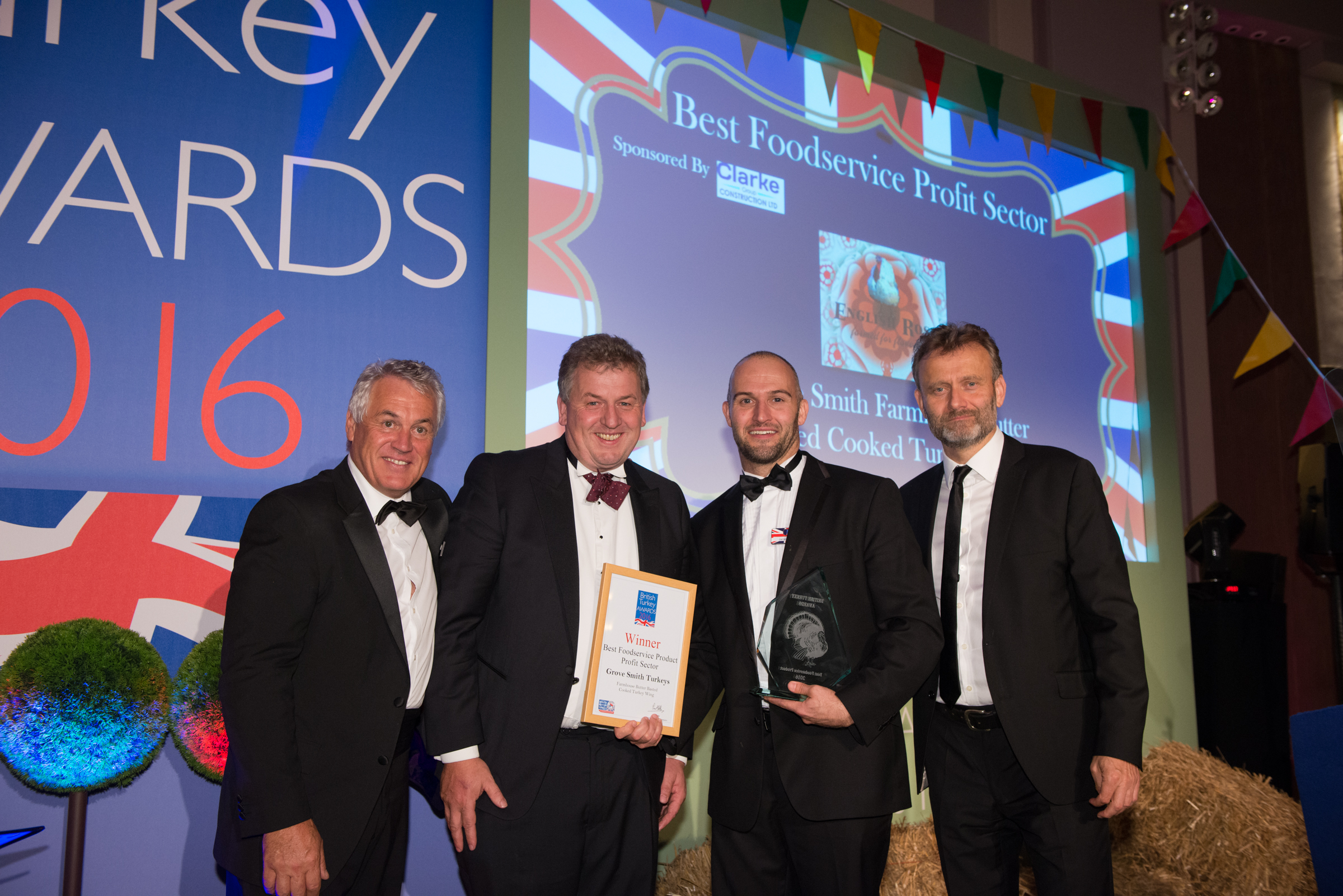 Throughout the night proceeds were being raised for the Dravet Syndrome UK and Sparks's charities.
Sparks (registration number: 1003825) raises money to fund pioneering children's medical research. 1 in 30 children in the UK is born every day with a condition that may affect them for life.
Sparks supports clinicians and scientists who have the skills, innovation and passion to improve children's lives forever.
Dravet Syndrome UK is an independent UK charity (registration number: 1128289) dedicated to improving the lives of children and adults living with Dravet Syndrome and other related genetic sodium channel epilepsies through medical research, education and awareness and support.
The Turkey Awards this year were catered for by the winning students of the British Turkey Student Chef of the Year competition. The two winners (Best Starter/Best Main Course) received £300 worth of Russums catering vouchers, whilst their college received £500 of Russums vouchers. The students were asked to recreate their winning dishes using turkey meat to all of the guests at the awards.
Clarke Group was excited to find out that one of the winning student's catering for the event was Pam Leigh from Boston College.
Steve Cottrell, Programme Area Manager for Hospitality and Catering at Boston College said: "The British Turkey Student Chef competition is a great competition which is a fantastic experience for our students. The taste and versatility of turkey is inspiring for our students and we're looking forward to taking part in the final".