Clarke Construction Completes The Succesful Delivery Of A £1 Million Reroofing And Façade Improvement Project to Oldrids And Downtown, Boston
CLARKE Group Construction has successfully delivered a £1 million reroofing and façade improvement project to Oldrids and Downtown, Boston.
The project scope entailed the structural alterations to the existing structural steel frame to create the new bull-nosed detail and to create a new floating canopy to the west elevation entrance.  The roof was over clad and received 200mm of insulation to improve the stores thermal efficiencies.  The entire existing wall cladding received a new steelwork support system to receive new composite insulated cladding.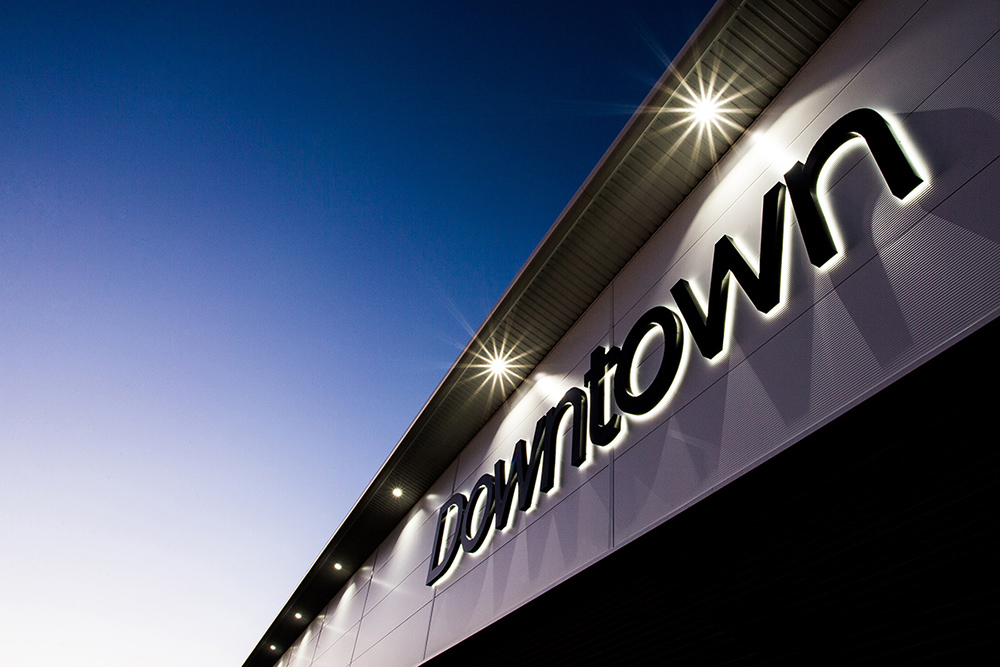 The family run business successfully completed the project within the 30 week deadline, and because of Clarke Group Construction's close proximity to the Oldrids and Downtown site; overhead costs were kept to a minimum, meaning that the project delivered best value for the client.
Customers to Oldrids and Downtown can now enjoy shopping in the striking and modern building, complete with greater insulation and the latest LED lighting technology. The building also benefits from being more energy efficient, helping to reduce costs to the client and helping the environment.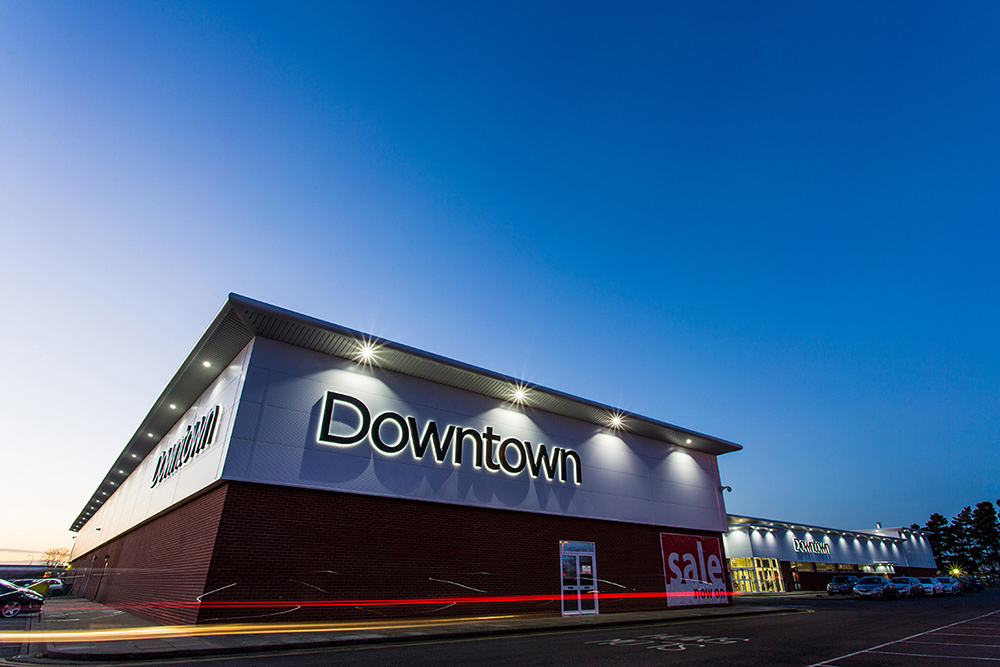 Steve Clarke, owner and director of Clarke's Construction, says:
"This project has been a great way of demonstrating our ability and growth within the retail sector.  The project has been a fantastic platform to showcase our skills through the use of our in house design and management team and pool of highly skilled local people.  Our design and build team are passionate and committed in all that they do, and the successful delivery of this scheme is testimony to that."
Steve Goulder, of Oldrids and Downtown, says:
"The work has taken the building beyond its former glory and to a new level. The works have created a building that Boston can be proud of, our customers can shop in a building that reflects the quality of the goods and hopefully will be proud to say they shop at Downtown."
"The building work has transformed the exterior look of the building far beyond expectations," continued Steve Goulder. "Clarke's Construction were a delight to work with as they respected not only our customers' needs, but our staff's as well. The work was carried out in a safe and tidy manner, with minimal impact on the operation of our business."