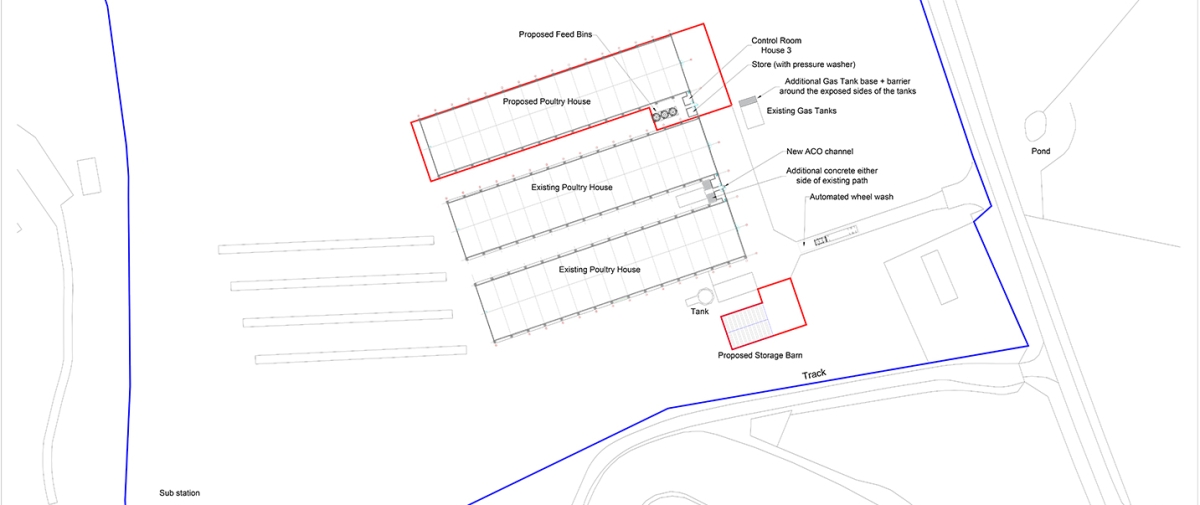 Harry's Poultry Farm Case Study
Clarke Group Constructions' project to design and construct 1no Clear Span Poultry House at Harry's Farm, Stenson Road, Stenson, Twyford is underway.
The Internal Dimensions of the poultry house will be 66ft x 300ft with a 22 degree pitch roof for natural ventilation. The work began in February 2017.
Clarke Group has worked with the client to ensure that the poultry build works are carried out with minimal disruption to the clients existing poultry rearing business.
To provide the natural ventilation there will be a purpose built barrel vault at the apex of the roof with polyester coated curved top sheet. The timber structure would be bolted to the roof purlins and the side would be protected with galvanised square mesh to prevent vermin and birds entering the shed. The timber side panels and gables are all manufactured in our workshop and transported to site using our own HGV vehicle driven by our own professional driver. The control room will be built between the new and existing poultry sheds. Connecting biomass rooms and control rooms, we will supply and fit catching curtains.
Clarke Group Construction will be providing a full turnkey package and be the appointed principal designer and principal contractor.